Beef
All our free range beef, hand picked by John, comes exclusively from local farms, where the cattle grows slowly on a grass-fed diet, and is finished on barley, to ensure a good covering of fat.
All our beef is matured on the carcass, at our own farm, for a minimum of 28 days, resulting in consistently excellent quality, matured beef with a wonderful marbling.
Lamb
Kent and Sussex farmers have produced premium quality, free range lamb for many generations using traditional methods that have barely altered over the centuries.
We select only the best from our neighbours, who raise their sheep predominately on the Romney Marsh, as well as at Leeds Castle and Bodiam; some are even grazed on our farm, just outside Biddenden. The Salt Marsh diet of natural grasses and samphire produces a unique flavour

Pork
Our Pork is raised on a Suffolk farm, where emphasis is placed on good quality lifestyle and a good quality diet; free from growth hormones and promotors. The pigs are raised in social groups with access to both grassy paddocks and well strawed housing.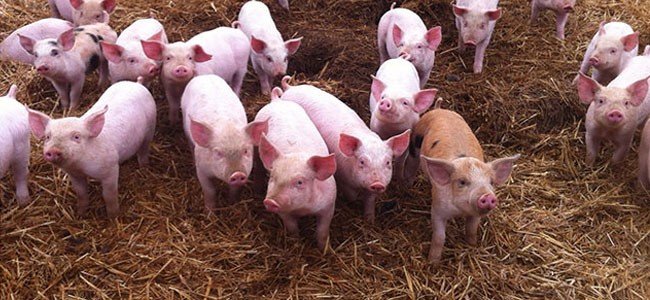 Game
We are lucky to be surrounded by beautiful countryside including hundreds of acres of woodland & forest, The Romney Marsh, The Weald and the North Downs. Needless to say we only stock local game.
Turkeys & Geese
We (John Howe Turkeys, at Lotland Farm, Biddenden) have been producing Christmas turkeys for the last 46 years and we are really proud of what we do. Our ethos has always remained the same; to produce the very best turkey possible. An endeavour undertaken by the whole family.
Our turkeys are slow growing, old-fashioned breeds, raised on a natural, cereal based diet, free from antibiotics and growth promoters. Both our Bronze and White Birds are free range from 8 weeks of age.
Our new adventure this year is a flock of free range geese, which we are raising to the same standards as our turkeys. The geese have access to a huge expanse of meadow and exclusive use of a large pond.